InMotion Hosting Background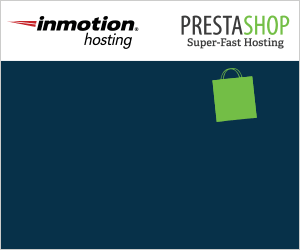 InMotion Hosting was founded in 2001 and is employee-owned. The company has a data center in downtown Los Angeles (which was the world's first-ever "green" data center), and another in Virginia Beach, VA. Both are fully redundant (meaning that one is backed up by the other) and climate-controlled, and both were recently expanded and improved, providing customers with the reliability they need. There are four Tier 1 ISP providers working at all times. This means that even if something catastrophic happens, multiple backups will keep data flowing. InMotion's routers were also upgraded to carrier-grade level for maximum efficiency. The data centers are some of the most secure places on earth, complete with armed guards, hand scanners and locked vaults.
 Why Host With InMotion?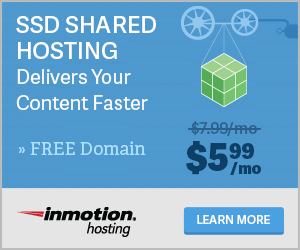 The company's background is business and technology, and InMotion is always looking for new software, hardware and methods to complement and upgrade the tools already in place. InMotion is also known to take suggestions from its clients and integrate the functionality to all of its servers. InMotion Hosting focuses on corporate and business sites. The company offers a broad range of services, from three different shared hosting plans to VPS to dedicated hosting. There are different packages for your particular requirements. Basic website hosting costs $5.99 per month.


However, if you buy a VPS or Business Class package at $29.99 per month, you can choose which data center hosts your site, depending on where your clients are located. This is an extra and a really neat touch. Dedicated servers are $119.99 per month. Whatever the application, the company mantra is to provide a first-class service run by well-trained staff without cutting corners on support or overselling server space. The company also offers a 90-day money-back satisfaction guarantee.

Good response speed is a big selling point. As such, InMotion Hosting's packages are aimed primarily at business and corporate users – people who can afford to pay a little more for reliability and support. Hosting more than 300,000 domain names, InMotion does not claim to be the least expensive. Rather, it bundles in high-quality United States-based support, a transparent server status page and one of the fastest and most reliable networks in the world.
InMotion's support center is available 24 hours a day, seven days a week. If you miss something in a website or during deployment of a new upgrade, InMotion will troubleshoot and help fix the issue, even implementing the fix itself. All tech support people are actual tech people and are capable of conducting almost any repair or trouble shooting in-house. They do not pass you along to a website. However, the InMotion Web Hosting Support Center also answers many questions about building, maintaining and growing your website.
 Conclusion
InMotion Hosting offers a very comprehensive host package backed with exceptionally good customer service that is well worth the small price premium. Your business depends on it.